User-defined conformity checks
Models imported within the artshop model repository can be validated with the help of rules specified within the Epsilon Validation Language (EVL). We modified the Epsilon framework to directly work on validation rules and models that are specified and saved within the artshop model repository as opposed to input files that are located on a harddrive. Rules can be specified within a custom editor integrated in the framework that supports syntax highlighting, code completion and syntax error indication. The results of conformity checks performed by the Epsilon framework are integrated within the artshop problem mangement and are annotated to relevant elements in the views of artshop.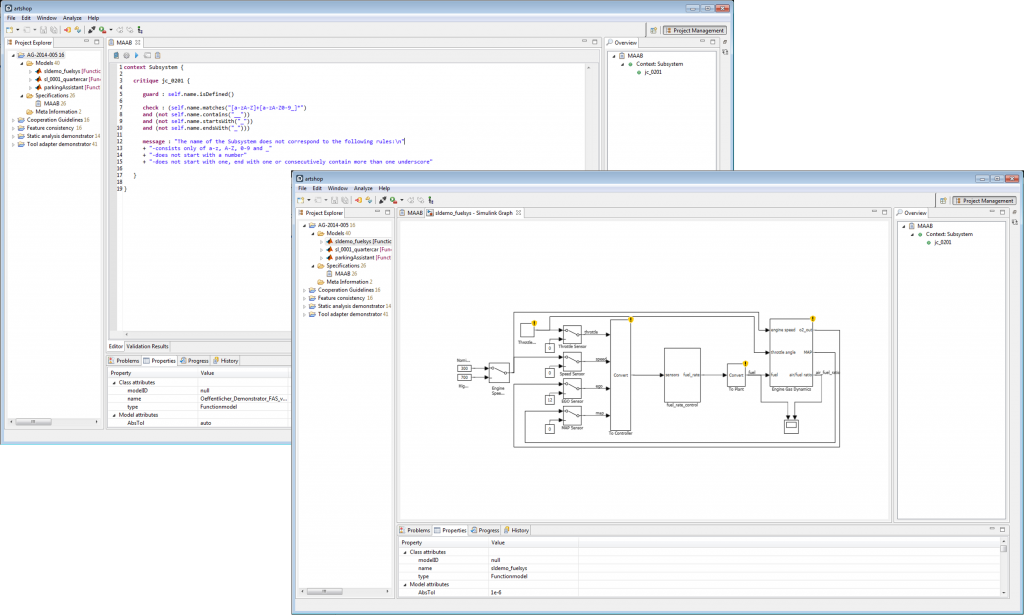 The results of the conformity check can also be exported as a consolidated report featuring pictures and descriptions of elements violating the specified guidelines.